Grow your business with our online eCommerce solution
Our eCommerce solution is fully packed with advance features, SEO friendly, highly secured to increase your business sales.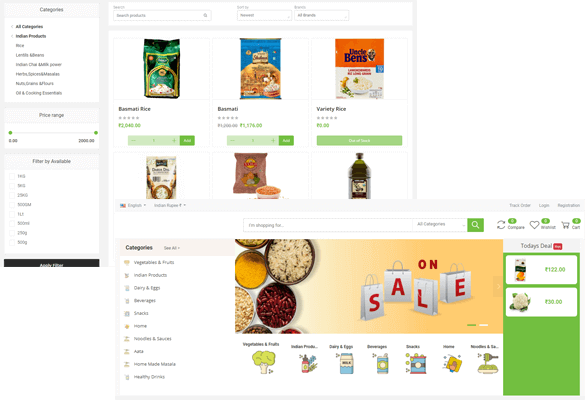 User friendly
Our eCommerce solution is user friendly with attractive UI themes, so that users will have a good experience in the application.
Easy product search
Custom product management
High user interfaces
Security
Our eCommerce store is built with highly secured, All the payment transaction will have high encryption and away from hackers.
Two factor authentication
HTTPS enabled
SSL Enabled
Scalable
Our eCommerce solution is easily scalable, When the users number increase our eCommerce solution can handle the traffic.
Cloud integration
Product catalogs
CRM integration
Marketplaces
Our eCommerce solution offers multi vendor to list their products with automatic payment collection option.
Shopping Cart
With our eCommerce solution, you can start you online web store with multiple payment gateways.
Online Store
We make it easy to setup your online store with all the features you need for your store without much hassle.